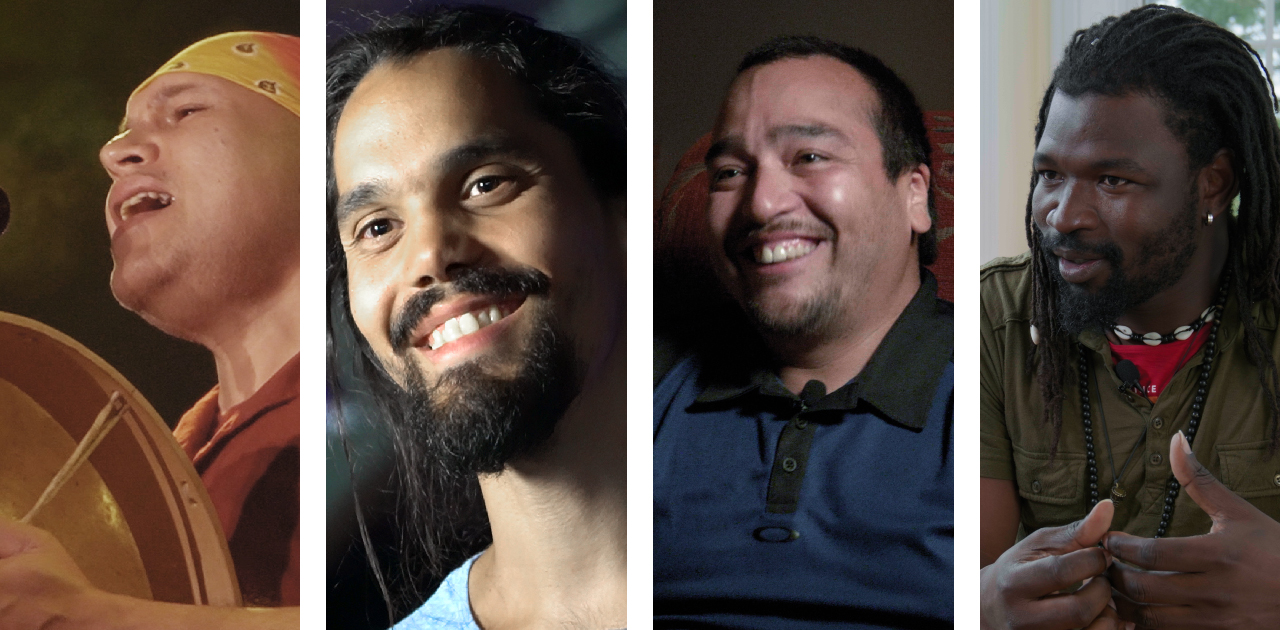 Filmed in Mani-utenam, on the North Shore of Quebec and in the mid-Mauricie in 2020, the documentary chronicles the journey of musicians from different cultural background coming together to share a message of hope and to reflect about diversity, multiculturalism and the use of music as a tool for dialogue.
To schedule a screening of the documentary in your community, please complete this form.
If you would like more information, do not hesitate to contact us.
[translation] The images speak for themselves and this is why listeners were able to fully understand the project's message. Some were left in awe wishing to see a live performance of the project. Many constructive questions and comments continued to drive the dialogue about racism forward in the communities where we screened the documentary.

I also had the chance to share a bit of my personal migration story as well as tell a tale that puts the theme of racism in context. This enriching experience was filled with smiles and wonder.

Saulo Olmedo Evans
This is a compelling documentary with a big heart.

The filmmakers and the musicians travel with us through the North Shore of the St. Lawrence in Quebec and in the Mekinac region introducing us to the synthesis of their musical cultures. With their most inspiring music, we join them in their beautiful efforts to oppose racism and honour their diversity and our human bonds.

At the center of the film, the musicians meet with the children of Maliotenam and something magical happens. We see their natural curiosity, as the children and the musicians reach out to each other. The musical exchange, the people and the musicians are inspiring.

Through this documentary, we can see that we are all participants of the human journey.

Dr. Laura Sky, documentary filmmaker
La Boîte interculturelle wishes to thank all her partners and the musicians who took part in this project: