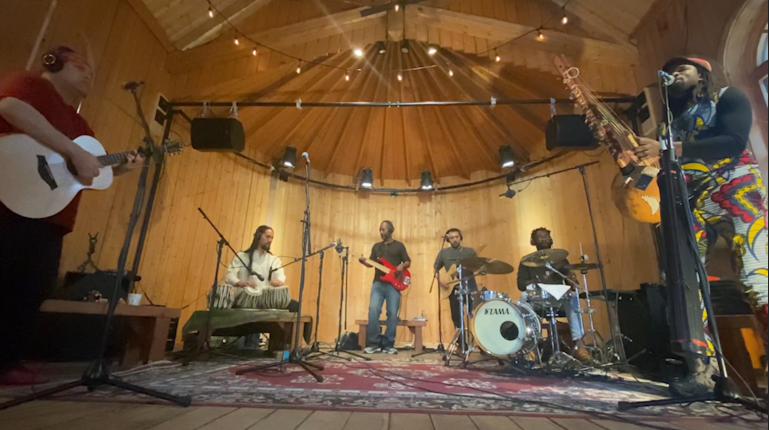 Summer is in full swing and after a few well-deserved days off, we're back to work with even more energy and projects in development.
With the documentary Mamu Ensemble Together now complete (French and English versions, 50 minutes long), we are in the process of planning the screenings for the fall. La Boîte is happy to see so much enthusiasm for the project and to currently have more than six organizations from across the province that have shown interest in welcoming us to their community.
As a reminder, the project focuses on music as a tool for dialogue to fight racism and promote multiculturalism. It was produced and filmed in the communities of Mani-utenam on the Côte-Nord in Quebec and in the Mékinac region, more precisely in Saint-Adelphe, Grandes-Piles, Sainte-Thècle and Saint-Tite, thanks to the funding from the Government of Canada and 25 partners across the province.
Interested in scheduling a screening of the Mamu Ensemble Together?