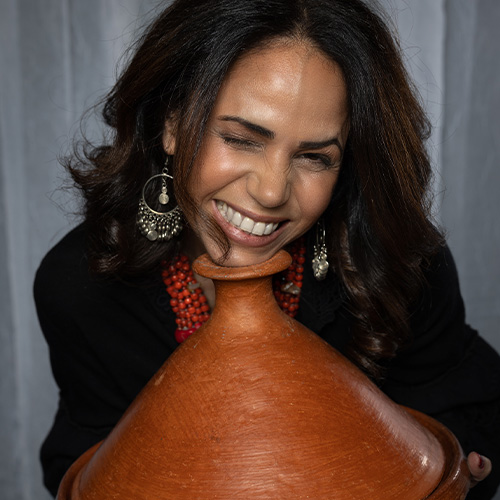 Maha Bensouda is the founder and Chef of the catering service La Caravane Gourmande specializing in the organization of private and corporate events that bring people together around the Moroccan culinary art.
Before pursuing entrepreneurship, Maha worked in the media industry for 17 years, first in an agency and then at Radio-Canada where she held several positions.
In 2018, determined to follow her passion, Maha ventures into entrepreneurship by offering private and corporate catering services, as well as culinary workshops.
Built on the principles of "better living together", La Caravane Gourmande goal is to bring people together around culinary arts that encourage sharing and connecting while making their lives trouble-free.