Traditional musical instruments from Cameroon and Africa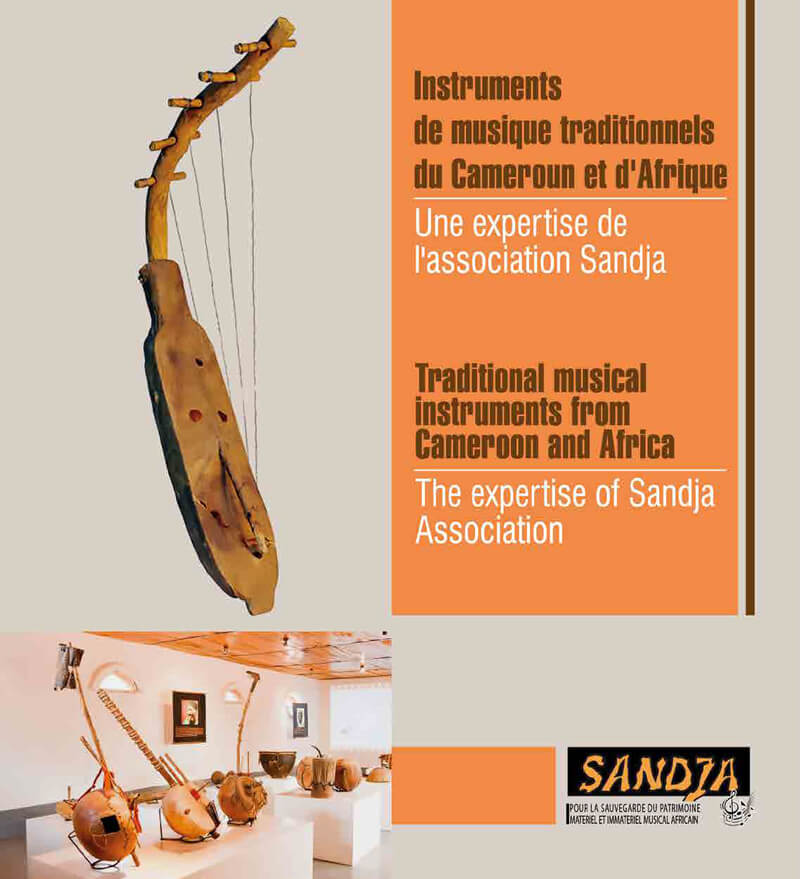 Cameroon in Canada
It is now official, La Boîte interculturelle has just concluded a partnership agreement with the Sandja Association of Cameroon for the development and promotion of traditional musical instruments from Cameroon and Africa in Canada.
La Boîte will focus on development with private and public organizations, institutions, artists, luthiers, academics interested in setting up exchanges, workshops, exhibitions, research and conferences.
This partnership is pursuant to our meeting with Michel Ndoh Ndoh in 2016 in Morocco and who was already working on the project at the time. A relationship of friendship, of course, but also a business relationship based on our common vision of making a difference, showing solidarity and promoting each other's mission and initiatives.
Researcher in organology, Michel Ndoh Ndoh has been working for a long time on this project of collection, conservation and enhancement of traditional music of Cameroonian and African heritage. He is the co-initiator with the Afrikayna association of Morocco of the project for the collection and promotion of traditional musical instruments from Africa (Instrumentheque d'Afrique) which has been the subject of several exhibitions including Casablanca, Rabat, Essaouira, Benguerir, Marrakesh.
This partnership between La Boîte and the Sandja Association is a gesture of solidarity and entrepreneurial support for the sharing of relevant content, the discovery of new services and a sustained and unparalleled visibility offer.
To organize a workshop, virtual meeting, face-to-face conference or exhibition, please fill out this form and we will contact you.
For more information on Traditional Musical Instruments of Cameroon and Africa, contact us