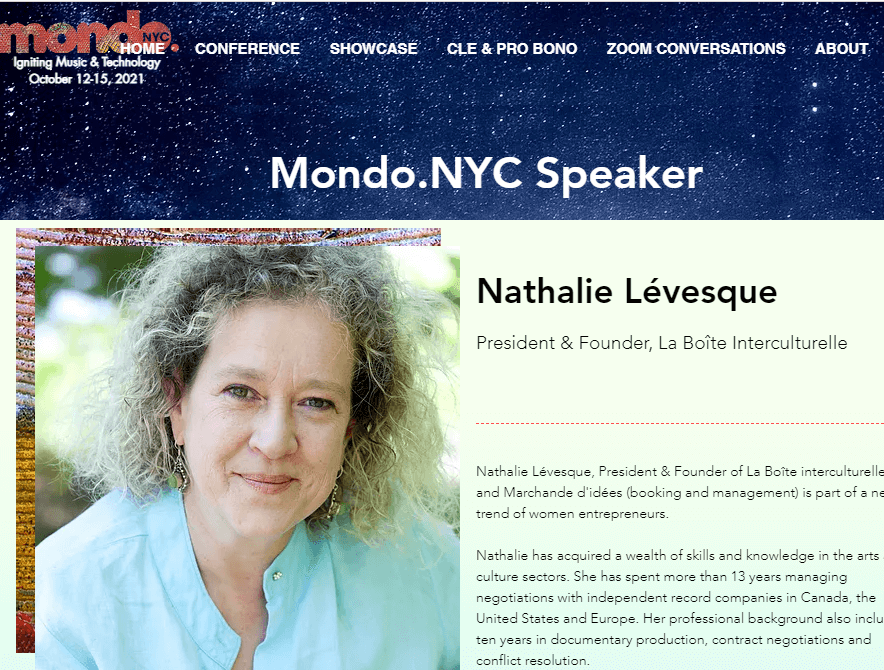 Since the beginning of the year, Nathalie Lévesque, founder and executive director of La Boîte has participated in a number of online panels with 'Be present everywhere', a traveling buffet led by Robert Singerman from LyricFind and CAB. These sessions have brought together voices from around the world who have been working with music festivals and music communities and have shared snapshots of the year ahead and beyond.
Nathalie had the pleasure of attending and speaking at: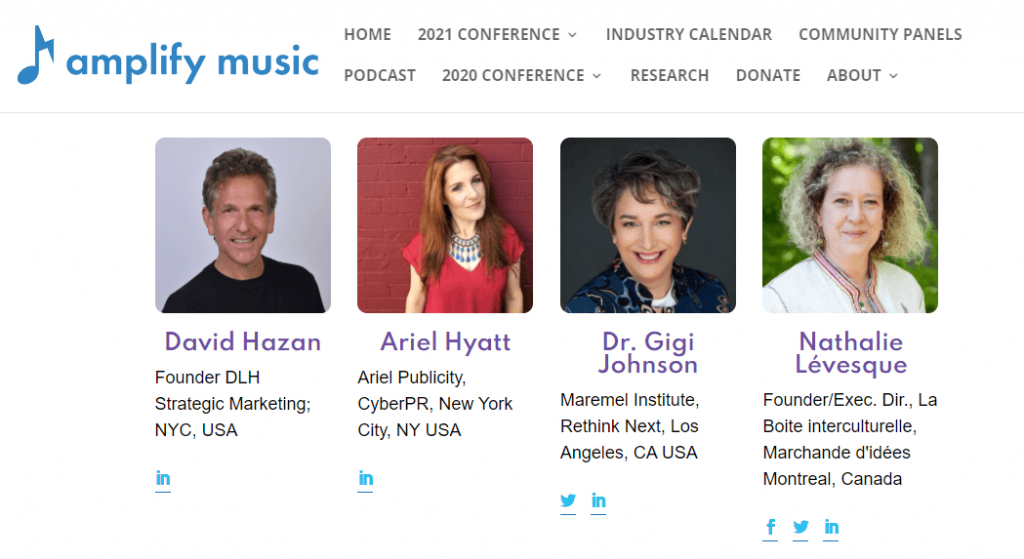 These panels were great opportunities to connect with peers and meet inspiring people from around the globe. It was also a great space to talk about La Boîte's past, present and future activities.
We hope that some of these sessions will provide a helping-hand going forward to develop new and exciting partnerships.