Weaving and reweaving, an interactive musical experience— 8 events taking place in 5 different Quebec regions (Kamouraska, Matapédia, Chaudière-Appalaches, Centre-du-Québec, and the Eastern Townships) between September 10 and October 9, 2022.
Weaving and Reweaving, an interactive musical experience project aimed at bringing citizens together using music as a facilitating agent.
On the program
A program of regional ambassadors who acted as local spokespersons for the project. The regional ambassadors promoted local events and mobilized the citizens of their community. This approach also helped develop a culture of sharing while valuing the contribution of the respective communities.
Compilation of data for the subsequent production of a rural manifesto for intercultural rapprochement to which citizens will be called upon to contribute.
Audio-visual documentation of the exchanges for the production of video clips will be made available at an ulterior date.
Musical presentation, exchange, and workshop between the musician of the project, Othman Wahabi, La famille Mélanger (in some areas), and citizens during public events.
Musicians
Othman Wahabi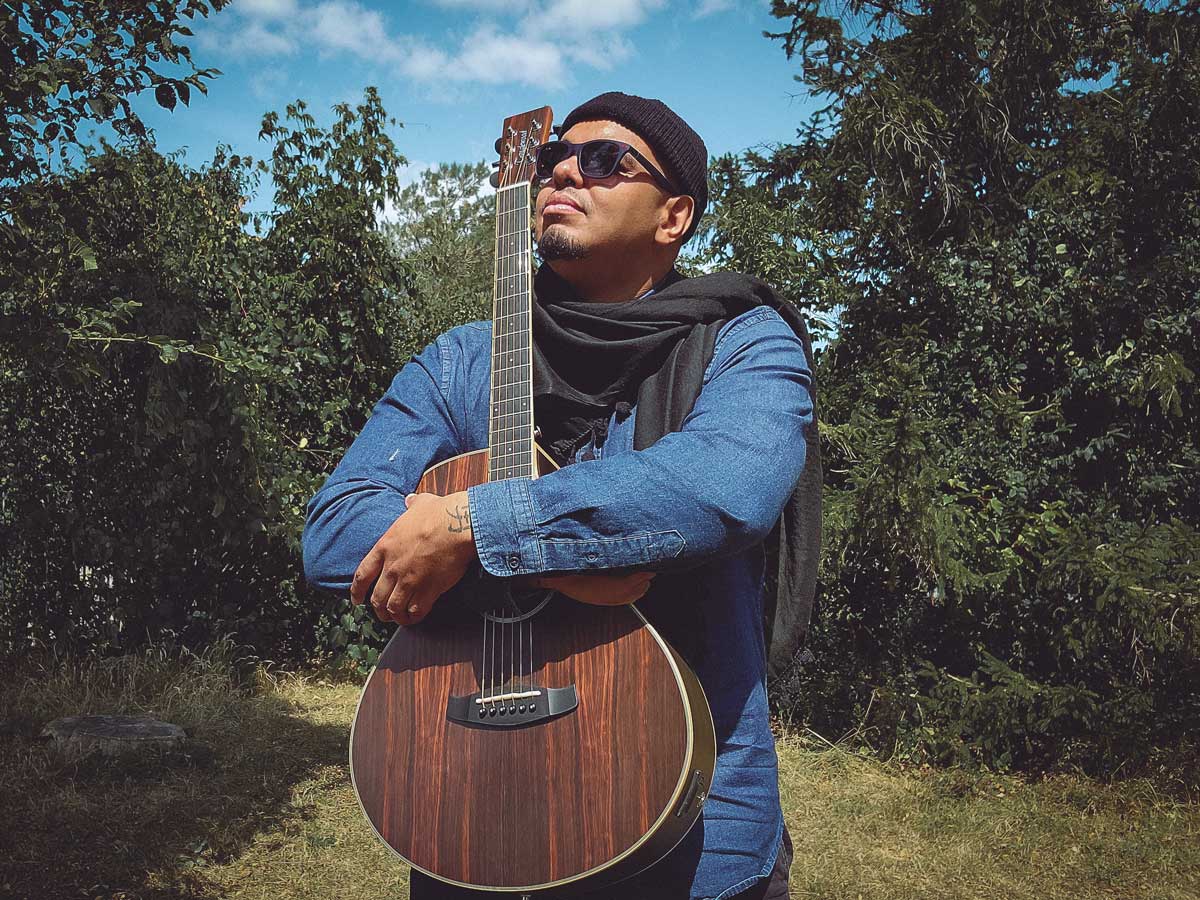 Othman Wahabi is a Moroccan-Canadian singer-songwriter, guitarist, multi-instrumentalist, and music producer. Born in Casablanca on September 26, 1983, where he spent the first twenty years of his life before moving in 2005 to Montreal in Canada.
Othman is best known for his slide guitar playing, smoky vocals, and eclectic blues records which often blend African American blues, with melodies from North and West Africa as well as other influences such as reggae, jazz, rock, and folk music.
While some of his compositions are marked by deliberate versatility, other songs stay true to the traditional acoustic roots blues formula.
Lyrically, Othman tends to focus on spirituality and engaged subject matter. Some common themes in his music are racism, the unity of people, poverty, and the need for redemption.
Other Projects
Othman is also the founding member of the blues rock garage band Othman Wahabi & The Blues Punk Machine and Moroccan alternative punk collective Raging Indigenous.
Influences
Ali Farka Toure, Abdelmajid Bekkas, Hassan Hakmoun, John Lee Hooker, John Hammond jr, Ry Cooder, Nass al Ghiwane, Idris Muhammad, Burning Spears, Peter Tosh, Santana, Chris Rea, Yusef Laten, Boubacar Traore, Tinariwen, and so many others.
"The main reason I've dedicated my life to music is the power it provides to build bridges between people. It doesn't matter the color of their skin, their religion, their orientation or even their political affiliation. That's why I'm delighted to come and share my art with you. Because in the end, what brings us together, is stronger than what divides us."

Othman Wahabi
La Famille Mélanger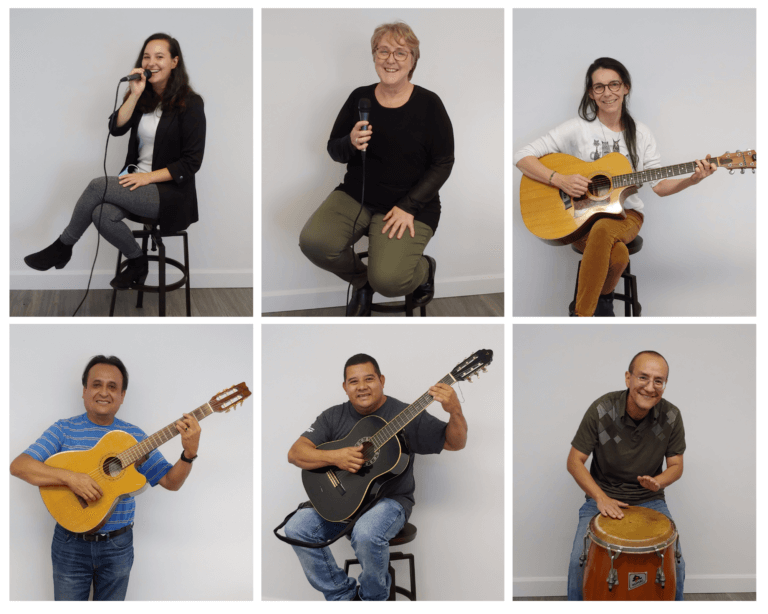 La Famille Mélanger is an open musical formation whose members come from various origins interpreting songs in different languages with a very particular style and mixing several musical instruments and their voices. The objective of the group is to promote the integration into Quebec society of immigrants and people of various cultural origins through the universal language of music.
Artist
Benoît Lévesque | Artist, Visual Arts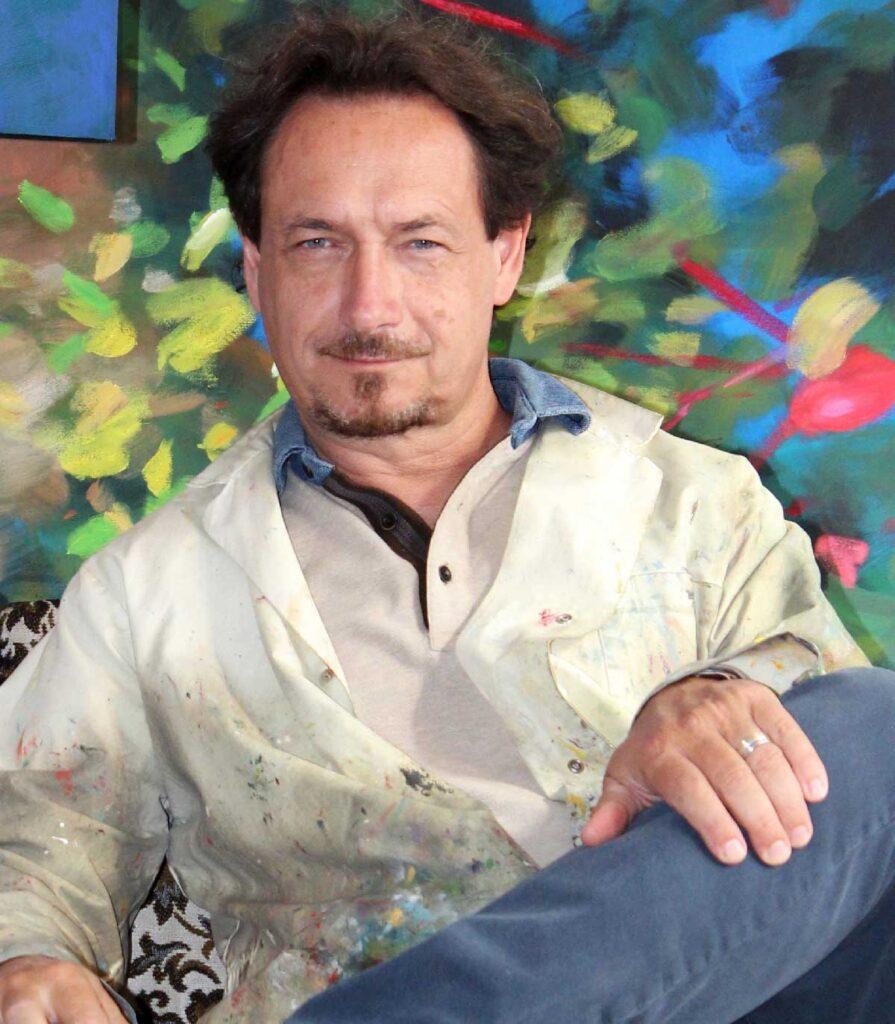 Born in Quebec City, Benoît Lévesque is constantly evolving as an artist. To his credit several solo exhibitions, public performances, and multiple collective exhibitions for more than thirty years, including in Japan at Sakai and Kyoto.
The artist's works can be found in private, public, and corporate collections.
Color of Humanity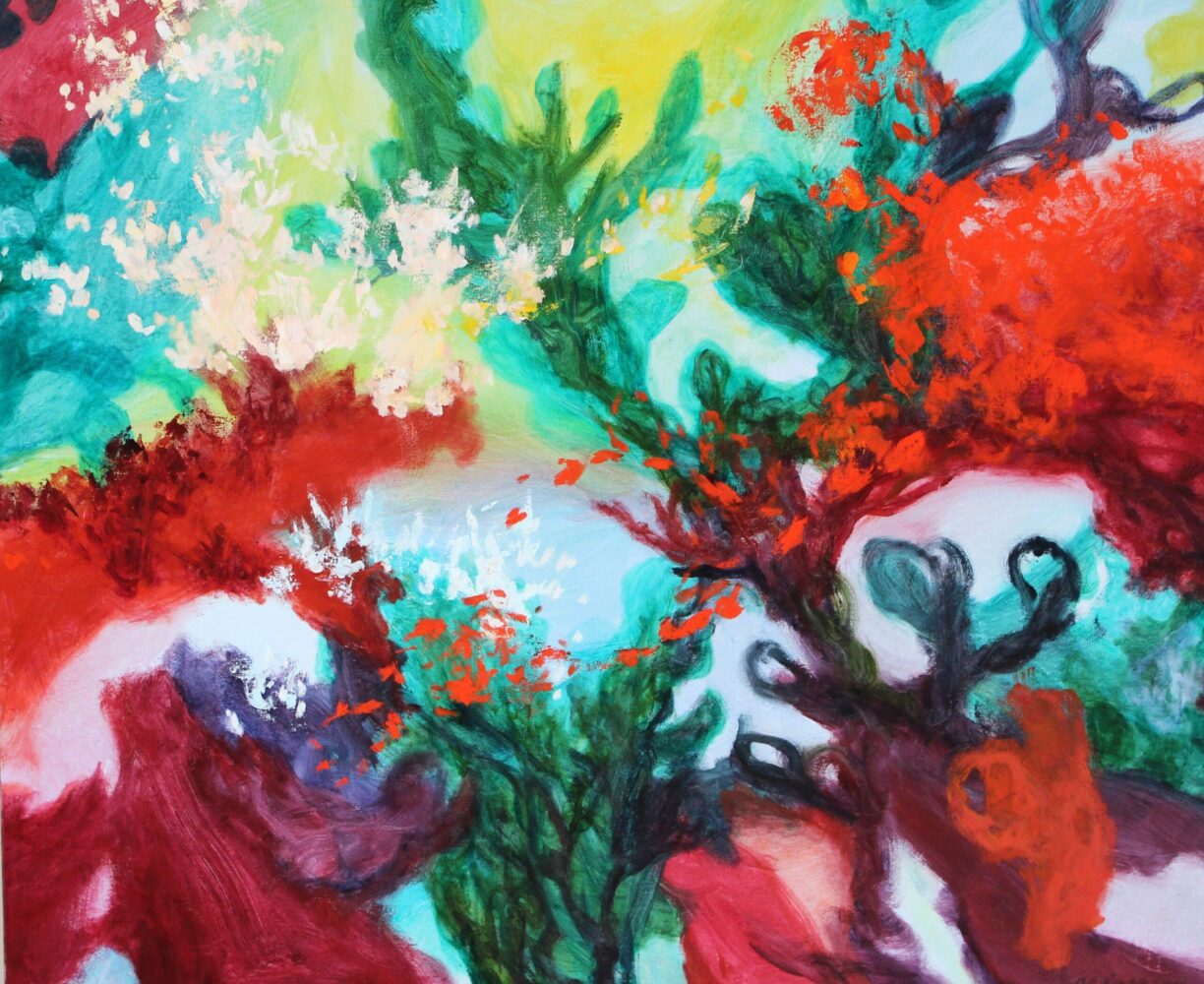 Colors of Humanity is a creative piece conceived as part of the Weaving and Reweaving project, an interactive musical experience. It was at the church of Saint-Apollinaire in Quebec that visual artist Benoît Lévesque took inspiration and created this painting based on the music of Othman Wahabi Blues and La Famille Mélanger.